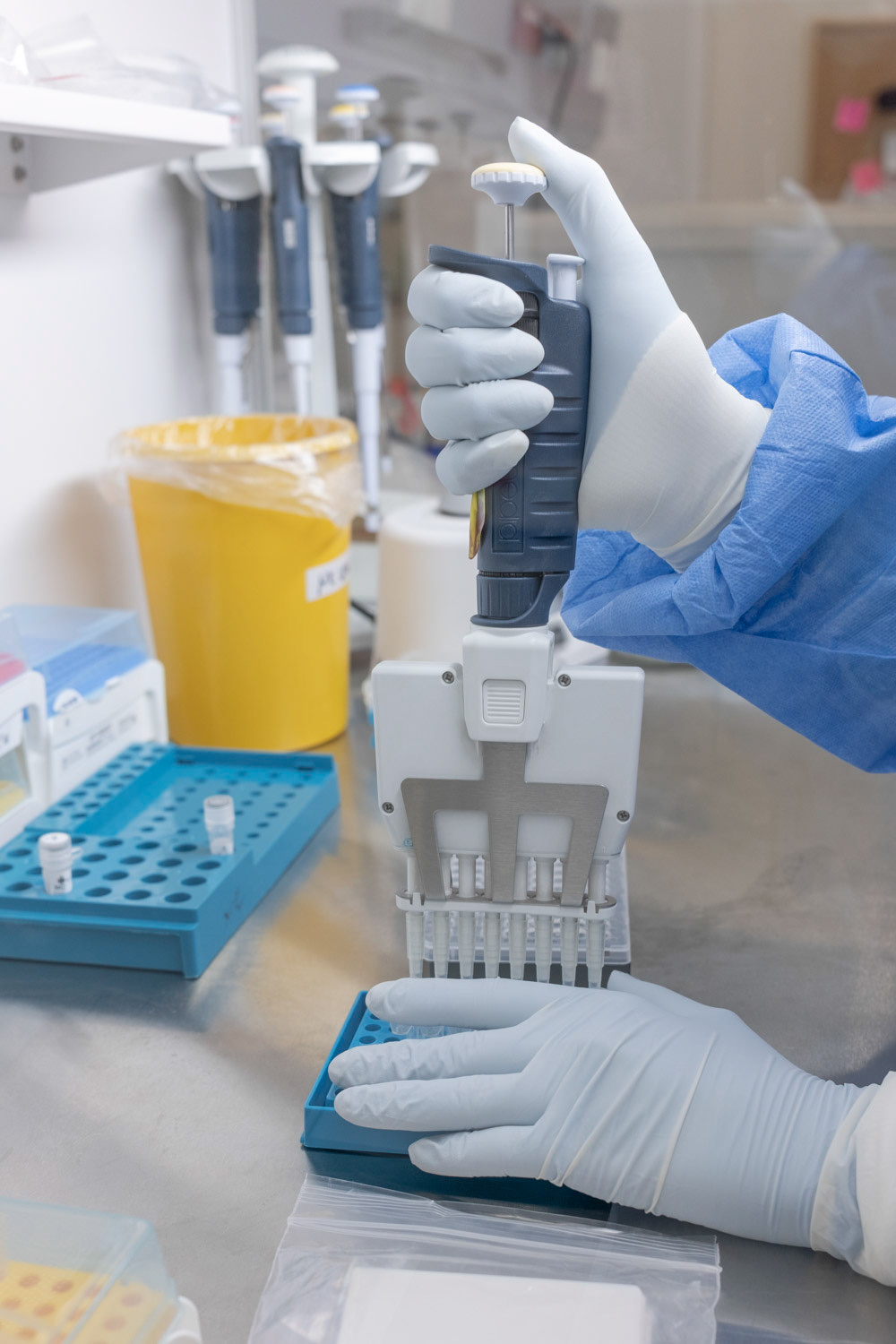 After detection of first COVID 19 cases in Turkey on 10 March 2020, the Ministry of Health authorized several public and private laboratories for COVID19 testing to answer the increasing need for tests. This molecular biology laboratory of a private hospital was converted to a COVID19 test laboratory in a short time.  
Patient samples collected at hospital branches are transferred to this laboratory. In the first step at the laboratory, the samples are registered to a common public server and labelled by nurses to protect patient privacy. Then, samples are delivered to a high safety laboratory chamber where patient samples are processed to extract viral RNA by molecular biologists. Since patient sample tubes are opened and processed in this area, it is obligatory to follow strict lab dressing rules including wearing glasses, masks, double layer gloves and coverall lab coats. After extraction step, RNA samples are transferred to another laboratory area for virus detection. In this area, RNA samples are mixed with reagents that allow detection of signals coming from viral genes by special devices called thermal cyclers. To avoid any error in the results, patient samples are loaded to thermal cyclers together with a positive control, a sample that is known to include viral RNA and a negative control, a samples that is known to not include any RNA. The procedure in thermal cyclers takes approximately 1.5 hours. After each run, result graphs are interpreted by molecular biologists to decide if there is any viral RNA in samples collected from patient throats and noses.
On the first days of the pandemic, more than a thousand patient samples were brought to this laboratory. However, the number of samples decreased to about 300 per day in these days due to the slower spread of the virus in Turkey.