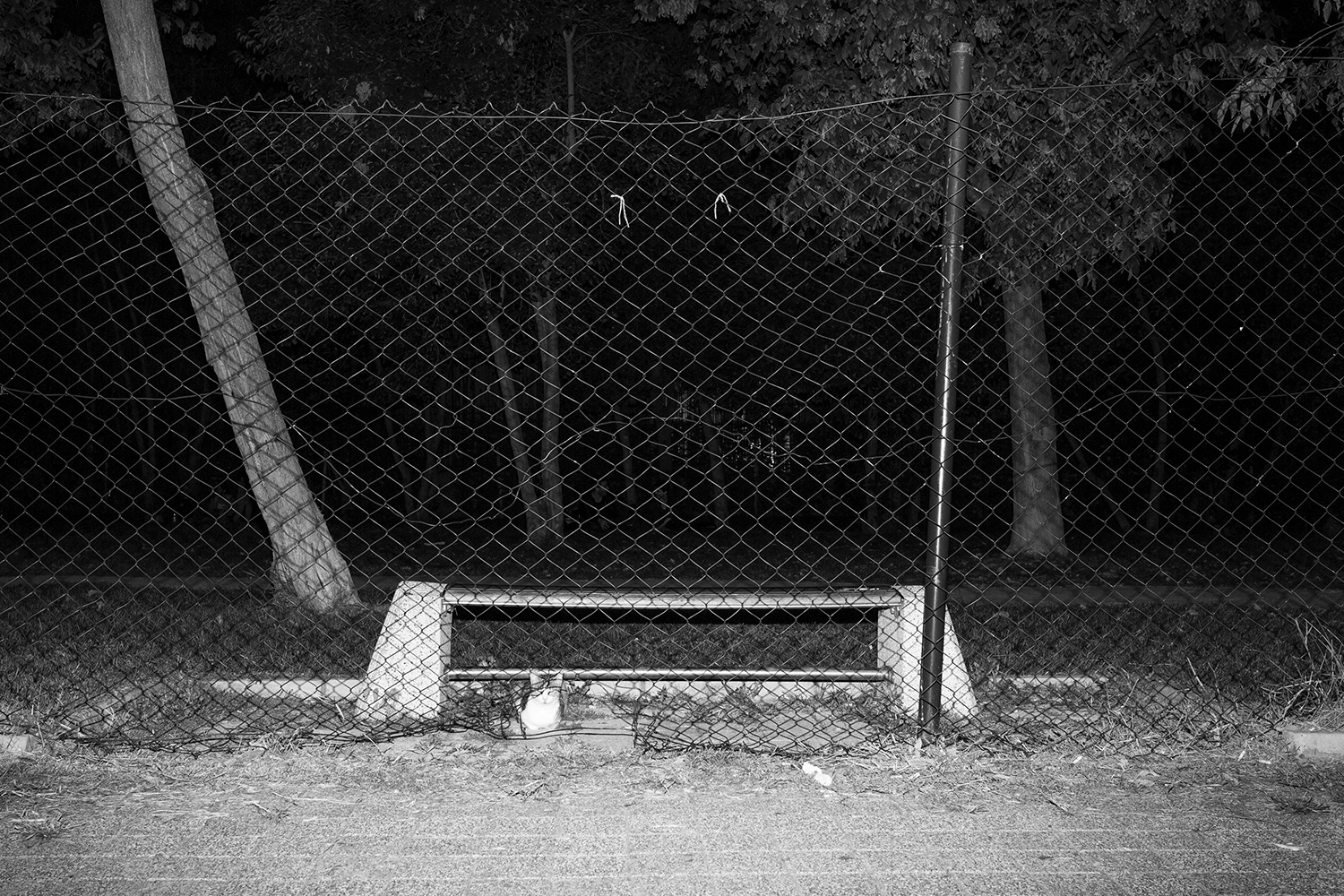 Municipality put wire netting between walking track and the sea on the coast and they put a warning sign written "entrance to this area is dangerous and prohibited".
The wires in front of benches which was for watching the sea was there for years. 
In the meantime people who was taking a walk on the coast was continuing to sit on that benches rebelliously even though the wires was blocking to see the sea very well. As time goes on, only some part of wires in front of benches was having some small holes and then the holes was getting bigger every passing day. After some time the people who want to see the sea by sitting on the benches made a big holes on the wire and in the end the wires was totally broken by people to see the sea.
In this pictures you will see portraits of some people who sits on the benches.
Sahil yürüyüş parkurunun büyük bir bölümüne belediye tarafından tel örgüler çekilerek "bu alana giriş tehlikeli ve yasaktır" yazısı asıldı. Denizi seyrederek oturabilmek için yerleştirilmiş bankların hemen önüne çekilen bu anlaşılmaz tel örgüler yıllarca kaldırılmadı. 
Bu süre içinde sahilde yürüyüş yapan insanlar tel örgülerin denizi görmeyi kısmen engellemesine rağmen banklarda inatla ve ısrarla oturmaya devam etti. Zaman geçtikçe yalnızca bankların önünde bulunan tel örgülerde yavaş yavaş küçük delikler oluşmaya başladı ve ardından bu delik her geçen gün açılıyordu. Bir süre sonra tel örgüler denizi görebilmek adına banklara oturanlar tarafından iyice açıldı ve sonunda deniz tamamen görünür hale geldi.